Banana Fana Fo Fana Mobile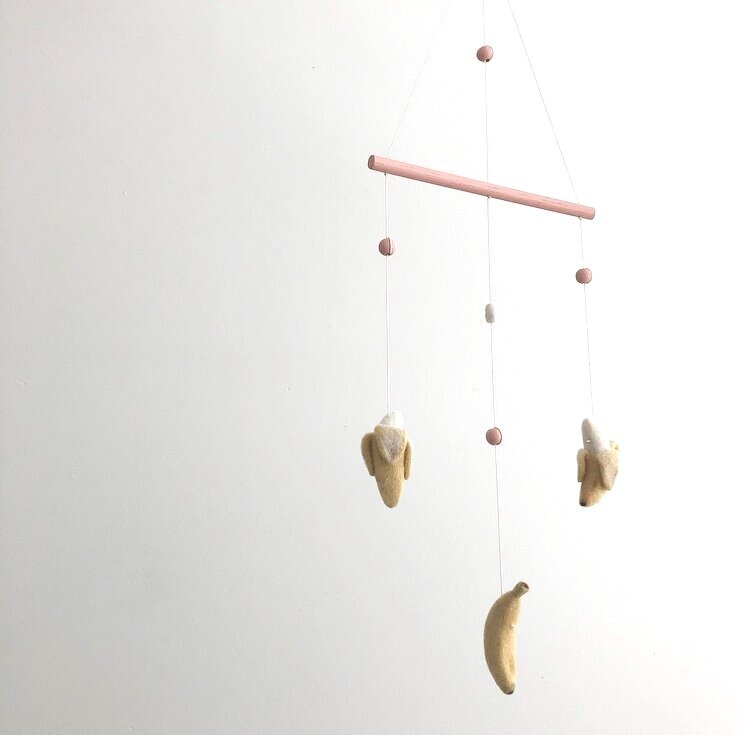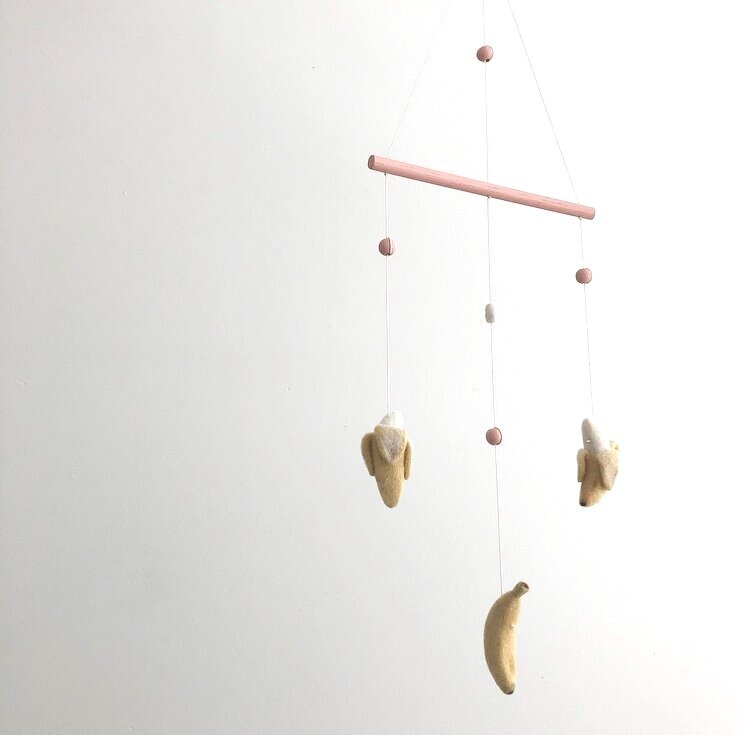 Banana Fana Fo Fana Mobile
This Banana Fana Fo Fana Mobile adds just the right amount of quirkiness and charm to any nursery, kids room (or any room of your choice if you're an adult that would like a banana mobile to make you smile).
For those with curious minds, needle felting is a process in which barbed needles are used to sculpt wool fiber into various forms.
Please keep in mind that these wool creations are entirely hand made, as well as hand dyed and will vary slightly each time I make them!
This piece is intended for use as a mobile, not a toy, as it has small, delicate parts.
This mobile should not be hung within the reach of your baby.
Wood armature is approximately 8 inches across.
Bananas are approximately 2 inches long.
Hoop Color- Fruit Punch Pink
Items are made to order, so please allow 2-3 weeks for me complete your order and get it in the mail to you. I appreciate your patience. If I have one in my inventory and can get it out to you sooner, I will certainly let you know!